This site brought to you by Stefan Gonick
EFT Practitioner, Trainer and Soulmate Attraction Mentor
www.EFT-Alive.com Single2Soulmate.me

Disclaimer: The presenters feel that these workshops generate extraordinary benefits for all attendees. However, EFT is a very flexible process and thus the workshops represent the views of the presenter(s) and do not necessarily reflect those of EFT, Gary Craig or Stefan Gonick, the owner of this web site.
Teleclass Information
---
First 20 places ONLY $399!

Stop Dreaming and Make it Happen!

Fear of failure, fear of rejection, fear of self promotion, fear of success – these are the things that hold most people back from really going for it and taking massive action to build the business and life of their dreams.

In this exciting new live online program based on his highly successful workshop, international leadership coach and peak performance expert Steve Wells will show you how to overcome your fears and grow your business using powerful new Energy Techniques combined with proven business growth strategies.

"The effects of this magical training are incredible : in just one week I have completely re-built my website (procrastination delay : 2 years), hired an assistant (procrastination delay: 1 year) and raised my prices by 50%." – Anne-Francoise Gailly, Coach & Therapist, Belgium

--

The 7 x 90-minute Live Teaching and Coaching sessions will be held at 9.00am or 3.00pm Perth Western Australia time (GMT +8) on the following dates: Click on the links below to find the actual day and time in your location

NOTE: 9am calls will be afternoon or evening of the day before in USA/Canada and some other locations

For example: 9am Perth call on 4 July will be 3 July at 6pm US Pacific and 9pm US Eastern time

4 July 9.00am call 3.00pm call

11 July 9.00am call 3.00pm call

18 July 9.00am call 3.00pm call

1 August 9.00am call 3.00pm call

15 August 9.00am call 3.00pm call

29 August 9.00am call 3.00pm call

3 October 9.00am call 3.00pm call


Discover the 3 Keys to
Finding Lasting Love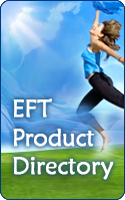 EFT never ceases to amaze me! The process is gentle and often provides benefits where other methods fail.
— Dr. R. Vergini, MD