This site brought to you by Stefan Gonick
EFT Practitioner, Trainer and Soulmate Attraction Mentor
www.EFT-Alive.com Single2Soulmate.me

Disclaimer: The presenters feel that these workshops generate extraordinary benefits for all attendees. However, EFT is a very flexible process and thus the workshops represent the views of the presenter(s) and do not necessarily reflect those of EFT, Gary Craig or Stefan Gonick, the owner of this web site.
Workshop Information
---
Register before July 28th to take advantage of the Early Bird Discount.


Move beyond your limiting beliefs and your paradigms of possibility with liberating laughter and healing humour

Transform Your Life and Results (& Coaches will Learn Powerful New Techniques)

This workshop will show you how to break free from your limiting beliefs of what is possible for you in every area of your life. You'll discover that your limits are just concepts that you emotionally (and energetically) attached to in order to cope with your early life.

When you break out of these emotional attachments and negative beliefs which have been holding you back, you'll be able to expand into a whole new world of possibility!

"PET makes impossible things possible… The provocative style was like having a sauna bath, relieving, refreshing, just great, clear thoughts, limiting beliefs gone." — Eva Maria Lundell MD, participant in Munich Workshop

Here are some typical limiting beliefs we will move beyond:

Beliefs About Yourself (eg. I'm not good enough / not strong enough / not smart enough / not enough!!)

Beliefs About Others (eg. People are bad / Men (or Women) can't be trusted)

Beliefs About the World (eg. The world is a scary place)

Beliefs About Key Life Areas: Finances, Exercise, Health, Relationships, Happiness…
Discover the 3 Keys to
Finding Lasting Love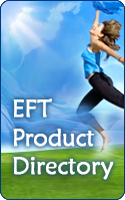 EFT never ceases to amaze me! The process is gentle and often provides benefits where other methods fail.
— Dr. R. Vergini, MD