This site brought to you by Stefan Gonick
EFT Practitioner, Trainer and Soulmate Attraction Mentor
www.EFT-Alive.com Single2Soulmate.me

Disclaimer: The presenters feel that these workshops generate extraordinary benefits for all attendees. However, EFT is a very flexible process and thus the workshops represent the views of the presenter(s) and do not necessarily reflect those of EFT, Gary Craig or Stefan Gonick, the owner of this web site.
Workshop Information
EFT Level 1 & 2 Intensive

Meets AAMET standards
Date:
Friday, May 19, 2017 to Sunday, May 21, 2017
Time:
8:30- 5:00 Pacific time
Num Days:
3
Cost:
$450.00
Presenter(s):
Lorna Minewiser, PhD, Accredited Master Trainer
Location:
Healing Roots Center
2129 Hacienda Way,
Sacramento, CA, USA 95825
Phone:
916-204-5974
Email:
Email Presenter
Web Site:
http://www.learneft.info
Return to Workshop Listing
---
Three day EFT Levels 1 & 2 Intensive meets AAMET requirements with 3 hours additional follow-up online. Continuing Education may be available for therapists. See http://learneft.info/Continuing_Education.html

This will be a small highly experiential class. Lorna Minewiser, PhD has been training EFT since 2006. Her experiences as a coach since 1999 and as a researcher for the Veteran Stress project and author of several EFT articles contribute to the class.. Her background in teaching and Accelerated Learning help to create a highly effective learning environment.

She is also an AAMET Mentor and her goal is to help you become a highly effective EFT practitioner. She offers monthly online Mentor hours.
Discover the 3 Keys to
Finding Lasting Love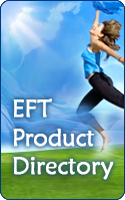 EFT never ceases to amaze me! The process is gentle and often provides benefits where other methods fail.
— Dr. R. Vergini, MD