This site brought to you by Stefan Gonick
EFT Practitioner, Trainer and Soulmate Attraction Mentor
www.EFT-Alive.com Single2Soulmate.me

Disclaimer: The presenters feel that these workshops generate extraordinary benefits for all attendees. However, EFT is a very flexible process and thus the workshops represent the views of the presenter(s) and do not necessarily reflect those of EFT, Gary Craig or Stefan Gonick, the owner of this web site.
Workshop Information
Advanced Tapping Techniques & Art of Delivery

A Level 3+ AAMET International Approved Training
Date:
Saturday, September 16, 2017 to Sunday, September 17, 2017
Time:
9:30 am - 4:30 pm
Num Days:
2
Cost:
$399
Presenter(s):
Jondi Whitis & Jade Barbee, Master Trainers, Trainers of Trainers
Location:
TBA
San Francisco, CA, USA 94102
Phone:
347-967-6444
Email:
Email Presenter
Web Site:
http://EFT4Results.com
Return to Workshop Listing
---
Advanced and Creative Tapping Techniques from popular training duo Jade Barbee and Jondi Whitis, in one of their favorite cities. We've put together a fantastic weekend for you, combining our years of Tapping experience with our signature innovations, for a powerful boost to your Tapping capabilities and confidence.

Learn the AAMET curriculum in a way that honors your specific use of the techniques, and how to integrate them with integrity, into your background, niche or interest. Hands-on practical Tapping experience meets stellar delivery and satisfaction in this Level 3+ course. There IS a difference.

Information and sign-up is here: http://www.eft4results.com/training-for-mastery-2/training-courses/
Discover the 3 Keys to
Finding Lasting Love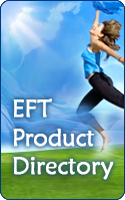 EFT never ceases to amaze me! The process is gentle and often provides benefits where other methods fail.
— Dr. R. Vergini, MD