This site brought to you by Stefan Gonick
Expert EFT Practitioner,
Trainer and Love Coach
www.EFT-Alive.com

Disclaimer: The presenters feel that these workshops generate extraordinary benefits for all attendees. However, EFT is a very flexible process and thus the workshops represent the views of the presenter(s) and do not necessarily reflect those of EFT, Gary Craig or Stefan Gonick, the owner of this web site.
Teleclass Information
---
Twice-monthly Live Advanced EFT Tapping Tele-classes

Have you ever participated in a potent Master Mind?

Have you ever wanted to learn EFT from a seasoned, certified pro?

Have you ever wanted to go deeper in your EFT practice?

If so, then the N-hanced EFT and Energy Therapy TAP shops Group Coaching Program and Abundance Packages can offer you more now than ever before!

Join like-minded others on LIVE coaching calls twice per month (first and third Wednesdays of the month 4:00-5:00 p.m. Eastern time zone) to learn to:

* Clear your issues via guided introspection and group meridian tapping,
* Hone your EFT and energy therapy skills,
* Understand why and how EFT and other meridian tapping tools work,
* Get answers to your energy psychology and energy therapy questions.

Receive both notes and a recording of each live call.

**BONUS** When you sign up for a 6 month subscription you will receive a bonus one-on-one private coaching session with Dr. Anne Merkel, Energy Psychologist & EFT Therapist Coach.

Each participant also receives copies of free e-guides, bonus recordings, and contact with Dr. Merkel via e-mail during each TAP shop subscription.

So, register now to join the live calls by going to: http://www.myeftcoach.com/eft-tapping-group/
Discover the 3 Key
Blocks to Finding Love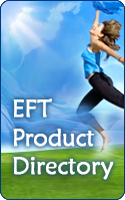 EFT never ceases to amaze me! The process is gentle and often provides benefits where other methods fail.
— Dr. R. Vergini, MD