This site brought to you by Stefan Gonick
Expert EFT Practitioner,
Trainer and Love Coach
www.EFT-Alive.com

Disclaimer: The presenters feel that these workshops generate extraordinary benefits for all attendees. However, EFT is a very flexible process and thus the workshops represent the views of the presenter(s) and do not necessarily reflect those of EFT, Gary Craig or Stefan Gonick, the owner of this web site.
Workshop Information
EFT Level 2 - AAMET

Advanced EFT & Practice Building Skills
Date:
Saturday, August 11, 2012 to Sunday, August 12, 2012
Time:
8:30 AM - 4:30 PM
Num Days:
2
Cost:
$250.00 (discount with Level 1)
Presenter(s):
Aila Accad, RN, MSN, Certified AAMET Practitioner
Trainer
Location:
Charleston, WV, USA
Phone:
304-344-9131
Email:
Email Presenter
Web Site:
http://www.ailaspeaks.com/eftworkshop.html
Return to Workshop Listing
---
In this two day AAMET Certified Workshop you will learn, experience and practice the advanced skills to use Energy Principles and Meridian (Energy) Tapping with others and in a professional practice setting.

• Principles of Conditioning & Expanding Possibilities
• Additional tapping points
• Ways to minimize the pain of uncomfortable memories
• How to work with PTSD
• How to find core issues
• How to test your results
• Practice using all skills
• PLUS… How to deliver EFT in a healing practice, over the phone and in groups
• AAMET Completion Certificate

• Eligible to apply for Practitioner Certification

CE available for RNs, LPNs, LPC, LCSW, Psychologists, physicians

Discover the 3 Key
Blocks to Finding Love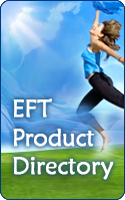 EFT never ceases to amaze me! The process is gentle and often provides benefits where other methods fail.
— Dr. R. Vergini, MD